NES Styled song for Jumper Jon!
Posted: Fri Jan 19, 2018 6:34 am
Hey again, I'm Steve, I am looking for someone who can make a song for a game we are working on called "Jumper Jon":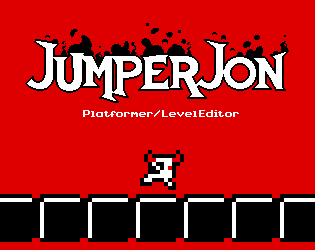 You can check game and level editor here: http://jumperjon.com

As you can see it's a platformer in hell...
What we need is a 8-bits (NES style) music track (1-minute long, no loop)
If anyone is interested please send an email to
esteban.dy1@gmail.com
with a link to portfolio.
Greetings!