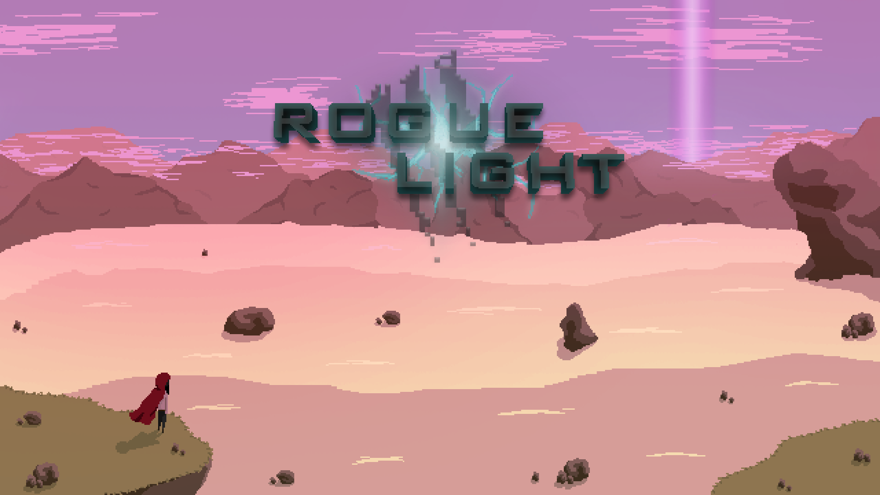 Rogue Light is a game that a few others and me have been working on for the last half a year. It's a 2D top-down action game that is heavily inspired by Hyper Light Drifter and Titan Souls. It's actually a school project, because I go to a school that teaches game development. I'm in a game programming class, but the school also offers a game graphics orientation.
The school I go to is actually part of a chain of 14 upper secondary schools located all over Sweden. Every year, they arrange a competition where each school gets to send four games made by their students to compete with all the other schools in different categories. Our game came in at second place in the "best newcomer" category, which is only open to those who go the first year in the school. But better yet, out of all of the 56 entries, our game won the award for "best music and sound". Guess who was responsible for that part of the game.
If you would like to check the game out, I have
a website for it
. I'll probably upload a short wave-based demo there soon, but I'd like to iron out a few bugs first. If we continue working on this game, we're going to make levels as well. We
were
going to get some levels done for the competition, but we ran out of time, so I just built a quick wave-based spawning system instead.
Anyway, I've decided to share the FTM here, as I'd like some feedback on it. I haven't posted any music here in forever anyway, so it's about time I do. If you have anything you'd like to say about it, good or bad, then don't hold back.
Enjoy!
Edit: Due to
this
happening, I've decided that I'm going to erase all of my FTM's from the forums.
I've made this soundtrack available on my soundcloud instead
. If you would like access to any of the source files for my music, feel free to DM me on Discord.